While my blog is receiving some TLC after being in the dust for quite a while, I've decided to do a roundup of all the happenings this month, so I don't fall too behind... even thought there is a substantial amount of catching up to do.
This month has been awfully busy with school, and transitions, and of course, Thanksgiving.
Here's this month's roundup:
Books
Well, this month I was only able to get through two books, mainly for Outlander being so hefty and time-consuming (but worth it!).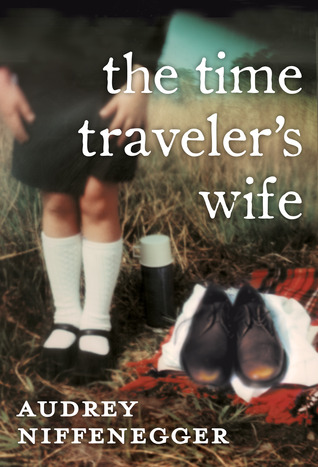 This book was definitely worth the read. I had bought a copy a while back from a used book sale over the summer. It sat on my shelf, unnoticed until I picked it up one day for lack of library books to read. I'm so glad I did. The idea of time travel as a genetic disorder is surreal, but intriguing, and it makes the main characters' lives so complicated. And the ending... heart-breakingly beautiful. Total book hangover after reading this one.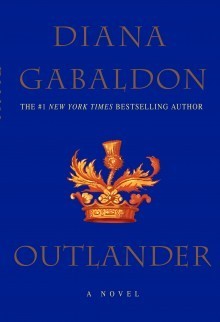 Second book...
Outlander
by Diana Gabaldon
...
the one that took up all of my time. I had the small print edition that has 850 pages as opposed to the "normal" one with the 600-some pages. All I can say after finishing this is WOW. It really was a journey getting through this book, with all the drama, intrigue, romance, and violence, but it was great. I finally understand why the people who love this series say that it's too complex to put into words. Still, I don't think I'll be picking up
Dragonfly in Amber
until next summer when I've got a lot more time on my hands.
Still, I'm excited for the TV show's return in the Spring; although I'm curious to see how they'll adapt the rest of the book for the screen.
Music
I've fallen in love with so many new songs and artists this month. Here are a few:
1. King and Lionheart by Of Monsters and Men
I came across this song in a fan video for Whouffle. The song completely captures Clara and the Doctor and the lyrics are hauntingly beautiful.
I'd always heard of Of Monsters and Men, but never actually heard their music until now. After listening to the rest of the songs on the My Head is An Animal album, I've definitely found another band to add to my favorites list.
2. Elle Me Dit by MIKA
Yes, this song is in French, but it's just so fun and make you want to dance. I came across it while helping my sister with a French project. The infectious lyrics have kept it stuck in my head this entire month.
3. Dust to Dust by The Civil Wars
This song, like King and Lionheart is hauntingly beautiful and remains on my favorites playlist. With its breathy vocals, it definitely captures the fall mood.
*And of course I love love love 1989 (even though it came out in October). My favorite song by far is Style.
Movies
I
How to Steal a Million had been in my movie queue for quite a while after I finished watching Breakfast at Tiffany's and Funny Face. It never fails to amaze me how graceful and elegant Audrey Hepburn looks even when she's trying to rob a museum. The romance was adorable, and the plot line classic. Definitely one of those movies you would want to watch again and again.
So, how has your month been going? Any new favorites?